Bio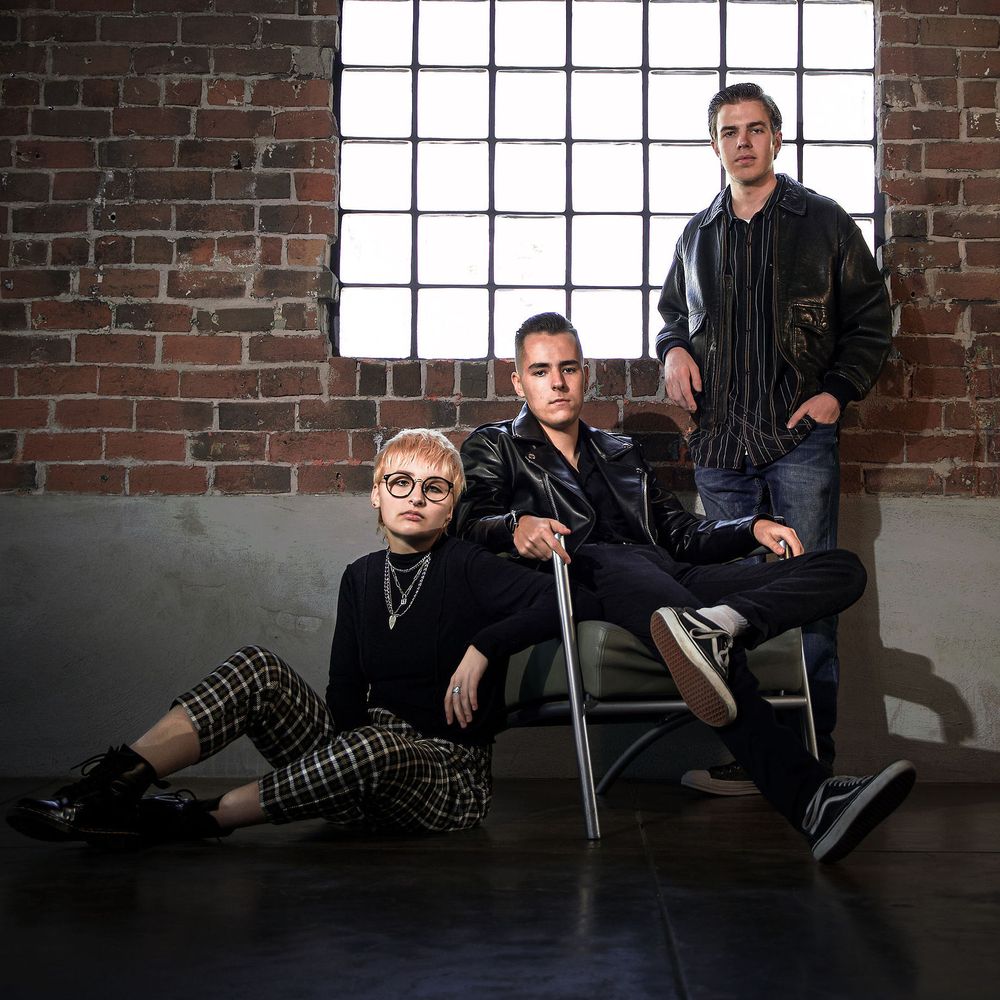 The Joeys
Originating from Phoenix, AZ, The Joeys display a mastery of both traditional and modern rock styles with their shape-shifting sonic framework, alternating from punk rock to roots, rockabilly and blues. Comprised of Dean Cheney (Guitar/Vocals), Logan Cormany (Bass/Vocals) and Hayden Lamm (Drums), their sound is enmeshed in a world of variety.
An early career-affirming moment for The Joeys was in late 2019 when they won Alice Cooper's Proof is in the Pudding competition. As a result, the band played an opening slot to a sold out Celebrity Theater during Cooper's Christmas Show. Along with playing several other festivals (including;2022 Hot Rod Rock and Rumble, 2020 AZ Rockabilly Bash, 2019 Lake Havasu Rockabilly Reunion,  The Joeys have  been featured on the nationally syndicated Rockabilly & Blues Radio Hour and have supported several international touring acts including The Black Lips, The Meteors and Cashed Out. 
Press photos
Press / Reviews
"The Joeys revive the sound and spirit of their favorite rockabilly records with reckless abandon to spare and a frontman who is just unhinged enough." 
Ed Masley - Arizona Republic 
"The Joeys play with a fervor that makes you remember that rock was once the music of the young made for the young."
Serene Dominic - Phoenix New Times